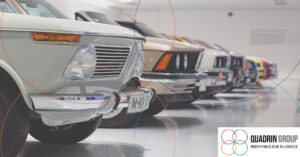 This month, we witness the second stage of a new bill in Ireland, designed to increase protections for those involved in PCP agreements. During this stage, the debate centers around an extension of the Central Bank's Consumer Protection Code which, amongst other things, would require auto-finance lenders to assess the suitability of their product and also the ability of a borrower to repay debt over the duration of a credit agreement.
Hire-purchase providers, or entities who underwrite hire-purchase agreements, are not currently required to seek authorisation from the Central Bank or the Competition and Consumer Protection Commission (CCPC) for agreements such as PCPs.
Personal Contract Purchase (PCP) is a form of hire purchase where the consumer pays a deposit on a vehicle of up to 30% and makes regular monthly payments, typically over the span of three years. After which, the consumer can decide to pay off a 'balloon' payment and own the car outright or simply return the car back to the dealer.
PCPs in themselves, are a popular financing option for vehicle purchases – representing a quarter of all car financing loans and 40% by outstanding value.
Irish Labour TD Ged Nash highlights the existing political will for greater protections in this area, he quotes:
"There are staggering numbers, yet until now there has been no apparent protocol or system put in place to protect consumers, for example, in the event of loss of income and to allow for reduced
payments in such circumstances. Regulation of these entities cannot come quickly enough."
#payments #consumerprotection #cars #sustainability #riskmanagement #finance