The Bank of England (BoE) announced last week that it plans to revamp existing stress tests as a response to the coronavirus pandemic. The changes will impact stress tests across the UK banking sector and are being introduced in order to reflect the repercussions on personal and business finances from the pandemic and resulting lockdowns. 
The BoE have created a worst-case scenario for the UK economy against which lenders will be tested against. The 2021 stress test will work by building up banks' capital during periods when the economy is growing in order for it to be prepared to withstand substantial financial shock, such as that experienced in 2020. The results will then allow a cross-check against the Financial Policy Committee's judgement of how severe the situation would need to be to risk banks ability to absorb losses and continue to lend.
The changes to the stress test will allow the Financial Policy Committee to come to more informed decisions on how to best to support the economy during particularly difficult periods. The annual stress tests were cancelled last year in order to allow banks time and resources to focus fully on keeping credit flowing through the economy during the coronavirus pandemic.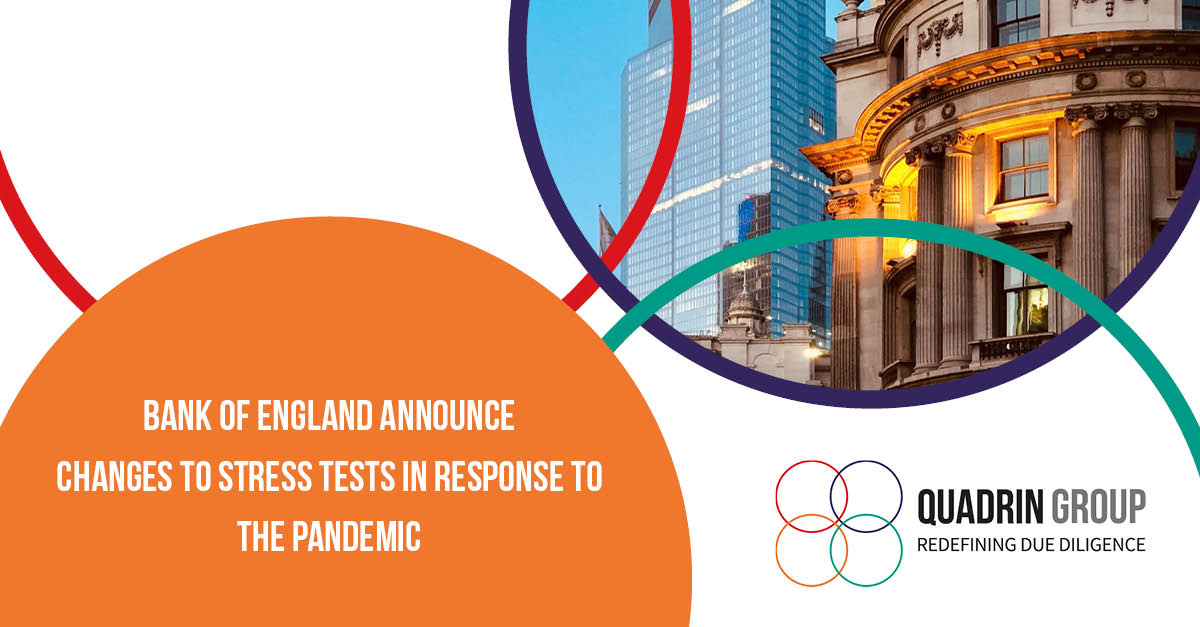 As they return in 2021, leading banks such as Lloyds, NatWest, Standard Chartered and Nationwide Building Society will all be tested. Virgin Money UK will also take part in the stress test for the first time. 
The Bank of England's worst case scenario that it laid out as part of the changes to the stress test would see house prices drop by 33% and unemployment peak at just under 12%. The test also lays out the potential for £800 billion to be wiped off the economy over a period of three years. 
Last year saw the economy shrink by 10%, however house prices rose by 7.6%, thanks in part due to the stamp duty holiday introduced by the chancellor. Britain has become the worst hit country by the coronavirus pandemic and unemployment figures are also up 1%, to 4.9%, since the start of the pandemic. 
The Bank of England has reiterated that the scenarios laid out as part of the new stress test are extreme, worst case projections and are highly unlikely however are necessary in order for them to adequately cross-check the banking systems capabilities in times of financial crisis.